Regular price
$13.00 USD
Sale price
$7.99 USD
Unit price
per
Sale
Sold out
Handmade face bar, made with all natural active ingredients for skin benefits.
this purely natural bar is just what you need to care for your skin.
goat milk does deep cleaning with ultra hydration, softens your skin, and moisturizes.
frankincense & myrrh prevents and cure pimples, reduces wrinkles & sing of aging, enhances skin brightenss, remove blemishes.
recommended for all types of skin specially
oily to normal skin, damaged skin, acne prone skin. 
use it twice a day, with face moisturizer after.
To make your handmade bar of soap last a long time, keep it dry between uses, use a draining soap dish and keep it away from direct streams of water.
Net wt 4-5 oz
Safety Warning: For external use only. Keep out of reach of children. Avoid contact with eyes. If contact occurs flush thoroughly with water.
Share
View full details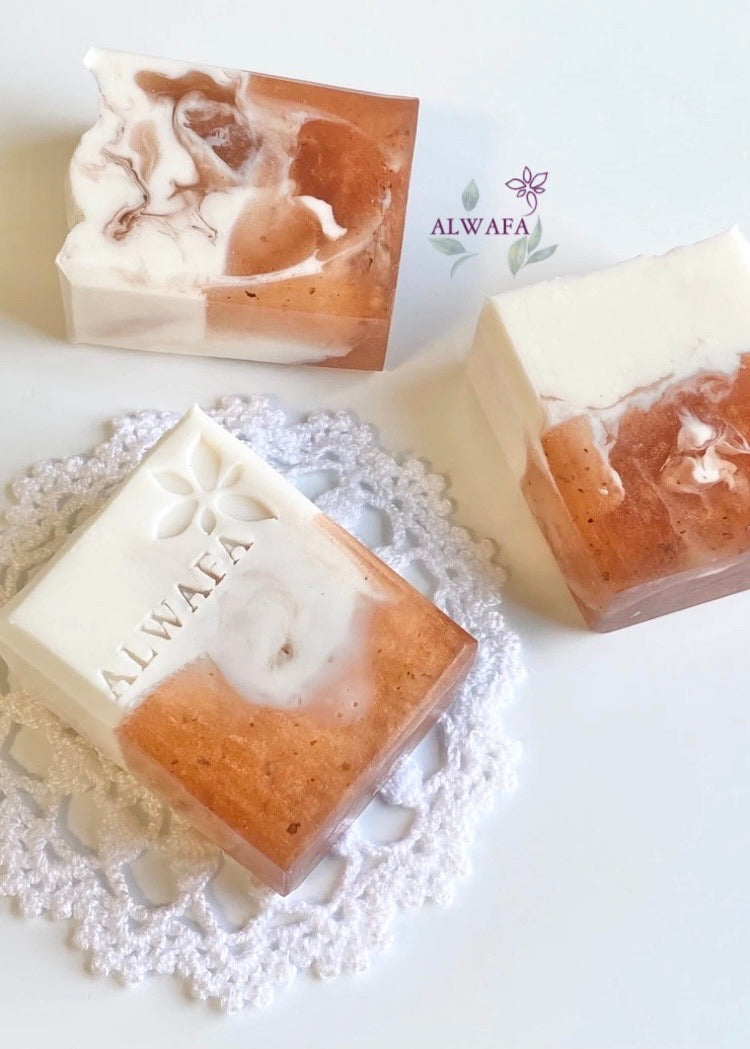 Miracle soap
حبيت أكتب بعد ما استخدمت الصابونة لأكتر من شهرين ، كانت تجربة مميزة جدا ، جمال الصابونة واختيار الألوان بداية.
ساعدتني بشد الوجه بشكل رائع
إعطاء لمعة ونضافة للوجه
بالإضافة ساعدت بالتقليل بشكل ملحوظ من حكة الأكزيما المزعجة❤️❤️❤️
Good
اخذتها هديه لصديقاتي والكل شهد انها بتجنن
GM frankincense & myrrh soap
صابونة بتجنن ريحتها حلوة كثير بتشد البشرة وبتعطيها رطوبة ونضارة،بنصح الكل يستخدمها
لبان الذكر
حبيتها كتير اعطتت وجهي نظارة وتعودت عليها كتير ما بتنشف الوجة نهائي وريحتها حلوة
Amazing!
My first time ordering and I love it
The smell the softness of this soap unbelievable just in love ,,,
Highly recommend it,, thank you for your hard work!!!
God bless