Regular price
$0.00 USD
Sale price
$19.99 USD
Unit price
per
Sale
Sold out
Natural handmade body powder made with pure musk for body (men and women), Long lasting odor protection & moisture control. 100% Talc free formula.
Specially formulated to provide the ultimate in freshness, odor protection and moisture control.
ingredients: Kaolin clay, bentonite clay, ulmus fluva bark, mix of original musk, plantago leaf.
Directions : apply liberally on body or under arms, after shower or bath or as often as needed to help you feel dry, fresh and comfortable all day long.
Weight 3.5 oz 
Safety Warning: For external use only. Keep out of reach of children. Avoid contact with eyes. If contact occurs flush thoroughly with water.
Share
View full details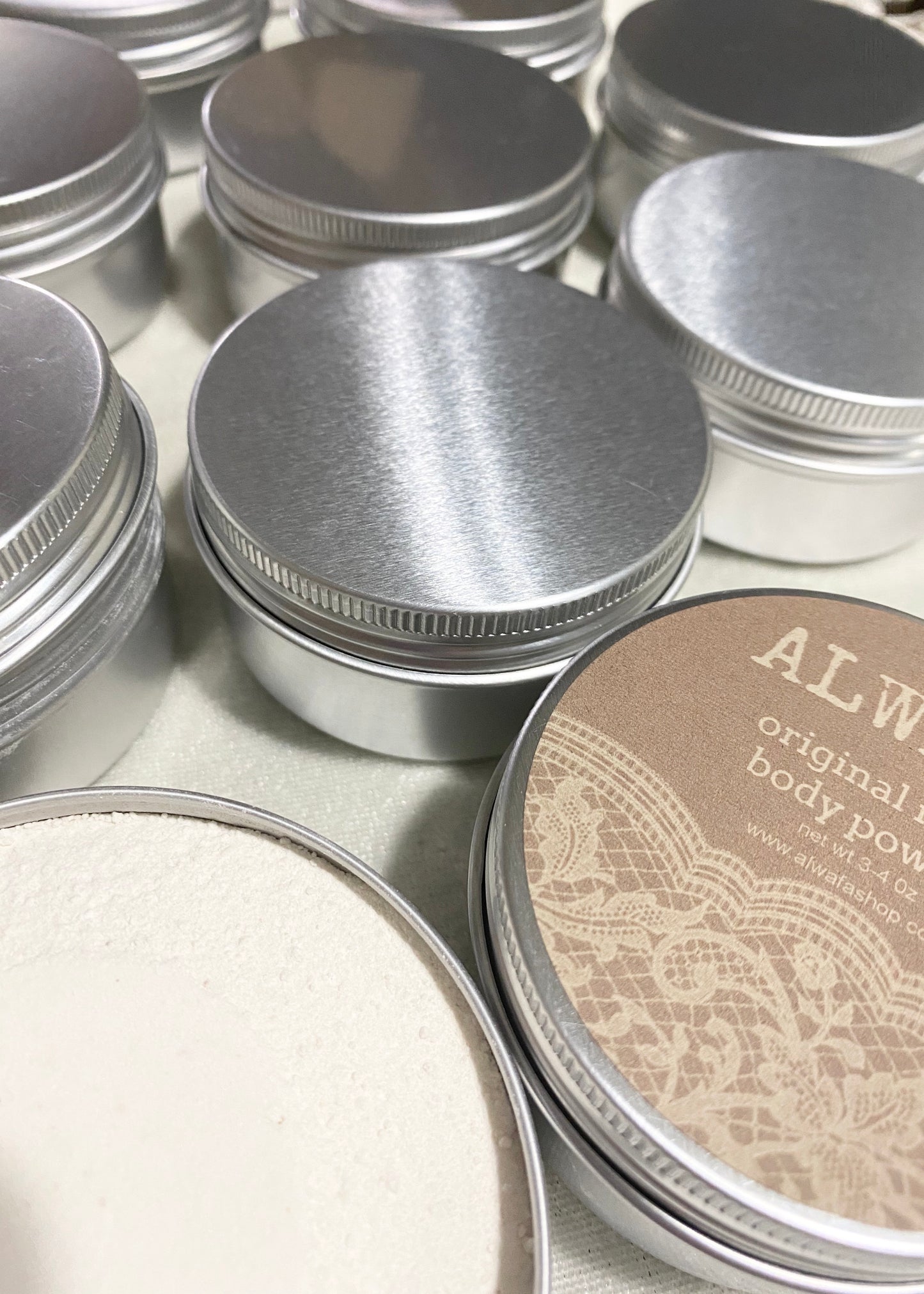 Musk Powder
عادةً ما بحب اكتب عن منتج بس هادا يستحق و بجدارة، اشتريته من فترة بسيطة و ما بستخدم غيره ، و رجعت طلبت اليوم كمان منه، بالفعل زي ما حكى الكل الريحة بتطول و حلوووووووووة كتيررررر، بس يا ريت الكريم متوفر كمان 🙁 عملت طلبية جديدة اليوم و اخدت منتجات ما جربتها من قبل بس صرت متأكدة انها روعة لانه اللي جربتهم من قبل اكتر من روعة كمان و لااااااا غلطة.
بودرة المسك
ريحتها روعة بتاخد العقل بصراحة هي والمسك لازم يكونوا عن كل صبية بضل ريحتهم مدة طويلة بتحسي حالك هيك دايما فرش 😍... مع الاستمرار عليها لاحظت منطقة تحت الابط لونها صار افتح 💙
بودرة المسك
بودرة المسك ولا أروع جربتها بتجنن وريحتها بتضل تهفهف ومفعولها حلوووو كتيررر بتفتح الجسم يسلم إيديك كتير حبيبتي ساره💕
بودرة المسك
البودرة كتير ريحتها حلوة وبضل على الجسم وبحب احط منها لبناتي ريحتهم بتهفهف 😍
Musk powder
It's just amazing, I'm in love 😻
Feel very natural and fresh
Thanks beautiful 😻