Regular price
Sale price
$8.00 USD
Unit price
per
Sale
Sold out
Attention: please be aware in this hot weather you always need to keep the product in room temperature couple of hours before you open it. 

Treat your skin right with our deliciously scented Natural Lotion Bar! Glide into tranquility with our 6 heavenly aromas, and you'll never look back. Soften your skin with a touch of luxury - it's natural, fast-absorbing, and guaranteed to make life a little more luxurious. So, don't just moisturize, pamper yourself! 
Handmade natural lotion stick made with all natural ingredients.
lotion bar is a solid moisturizer that contains effective organic moisturizing ingredients such as shea butter and coconut oil. The lotion bar does not contain water. With the elimination of water, the lotion bar is free of potentially hazardous preservatives and chemicals such as phthalates, parabens, formaldehyde, ethanolamines and petroleum that are used in water-containing lotions.
A Solid, Concentrated and Nourishing Lotion in an Easy Applicator.
Great for cuticles and hands.
Small and cute container to be in your purse, pocket...
different scents to choose from, Lavender, silky rose, green tea (herbs), & more..
net weight .35-.40 oz.
Ingredients: 
Organic Butyrospermum Parkii, Organic Cocos nucifera, Organic Olea europaea, Euphorbia Cerifera wax, Essential Oil. 
Directions: 
Apply the lotion bar to damp skin.
Share
View full details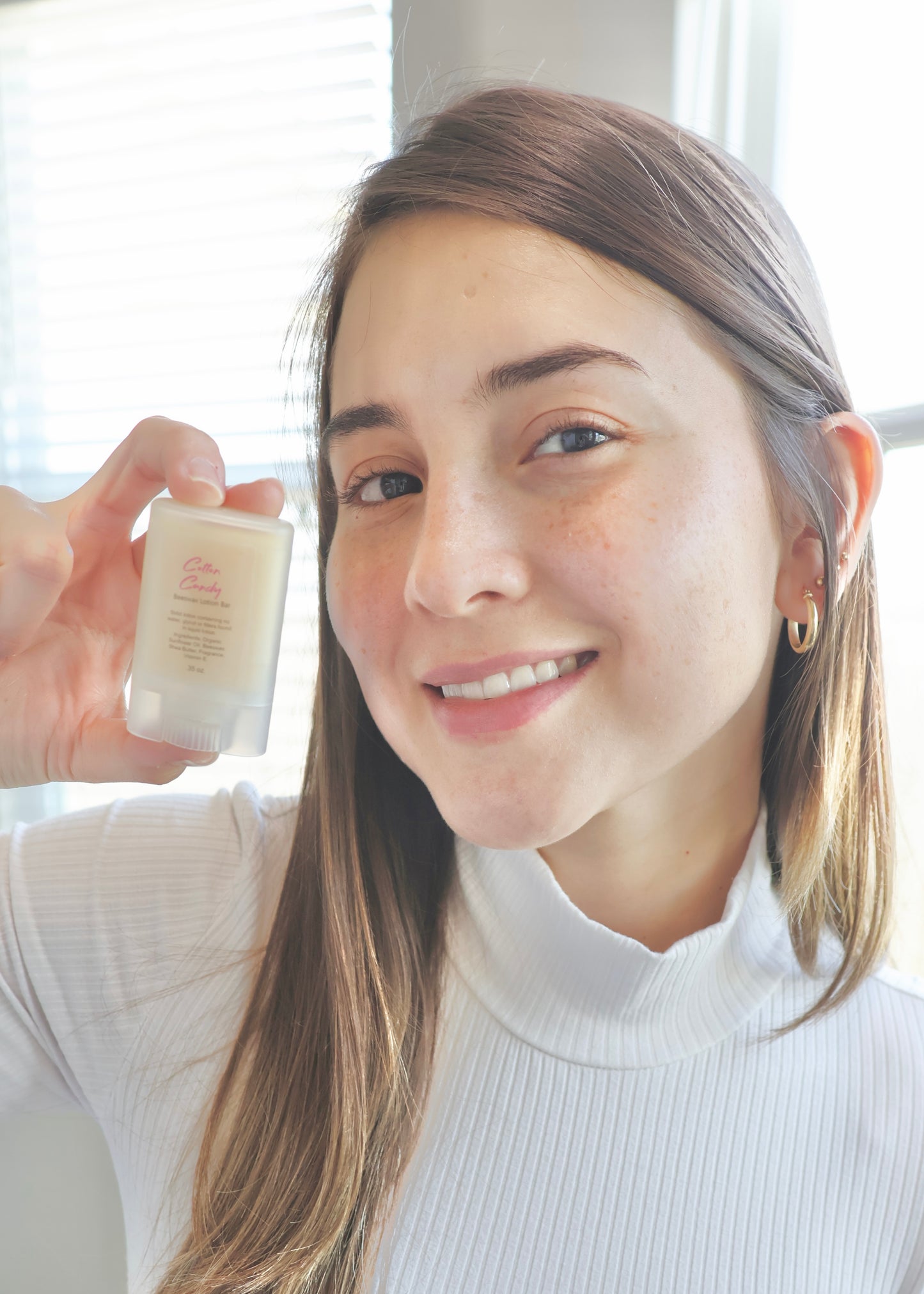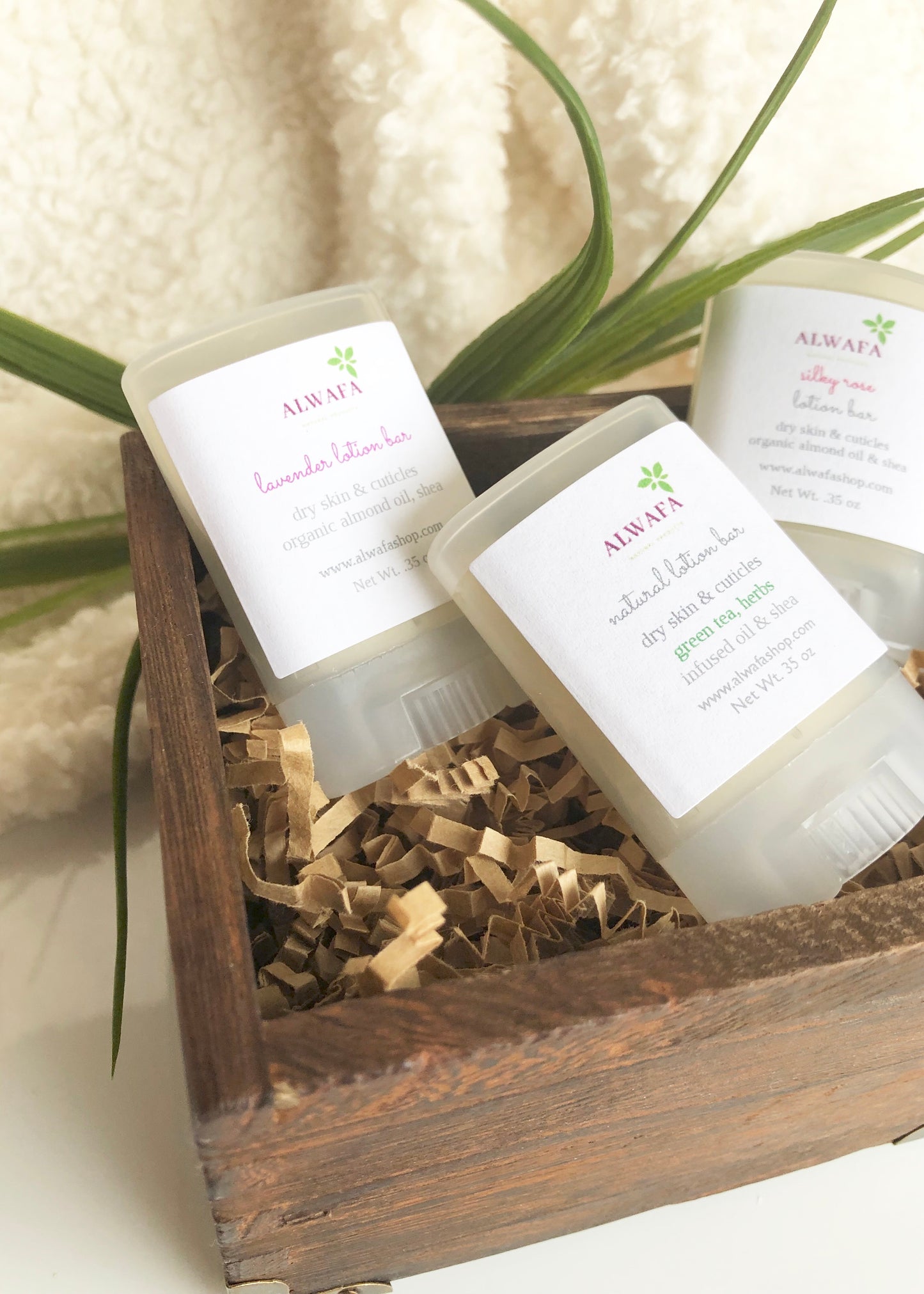 النعومة
منتج خفيف لطيف فعال في الترطيب للأمانه والريحة حلوة كتير ما بفارقني 👍🏻
فكرته روعة
معايا فى الشنطة علطول اى وقت ارطب ايدى وريحته تجنن
Good
متل السحر يستحق مليوون ستار عالج تشققات ونشفان بين اظافري
لوشن بار 💓
بحب اشكرك ع هيك منتج رائع .. مغعوله سحر جد بحكي ... مستحيل استغني عنه .. بكل طلبية لازم يكون موجود
💗لوشن بار💗
💗فكرته كتير حلوه وإستخدامه سهل وبسيط وبأي مكان و وقت بتقدرو تستخدموه طبعا مفعوله رهيييييب بقوي الأظافر وما حولهم وبعطي لمعه كمان..
.لازم يكون بمقتنيات الجميع